Tribute to Myrna Loy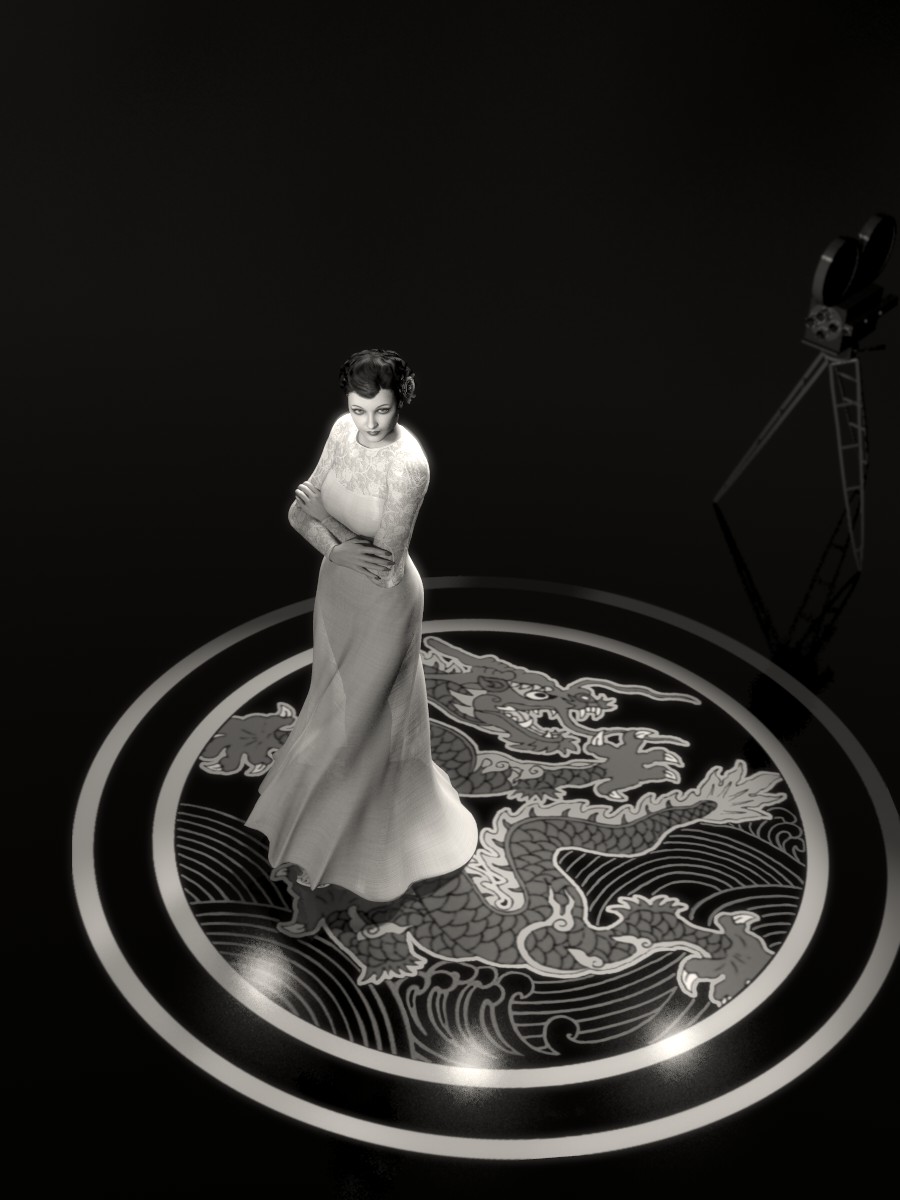 Created 2008
Renderer: POV-Ray 3.7 beta
Tools: Blender, Poser, XFrog.

Music: "Just Like A William Powell (lookin' for that Myrna Loy)"
composed and performed by Six River Moonstone / Lyrics by Thomas Pynchon (from 'Vineland')

---
Before Myrna did become famous with the "Thin Man" movies she appeared quite often as the "sinister Asian lady" in b-pictures - probably most well known from this period: "The Mask of Fu Manchu" from 1932.

A few years ago, while reading Thomas Pynchon's Vineland - where one of the main characters starts to sing a song about '...looking for that Myrna Loy' - I coincidentally found at a flee market an old signed picture card of her. So I got interested in her work and career and have tried to create a Hollywood glamour shot in the style of the early 30ies.
---
Just Like A William Powell (lookin' for that Myrna Loy)
---
back to CGI&M ...
---