Broceliande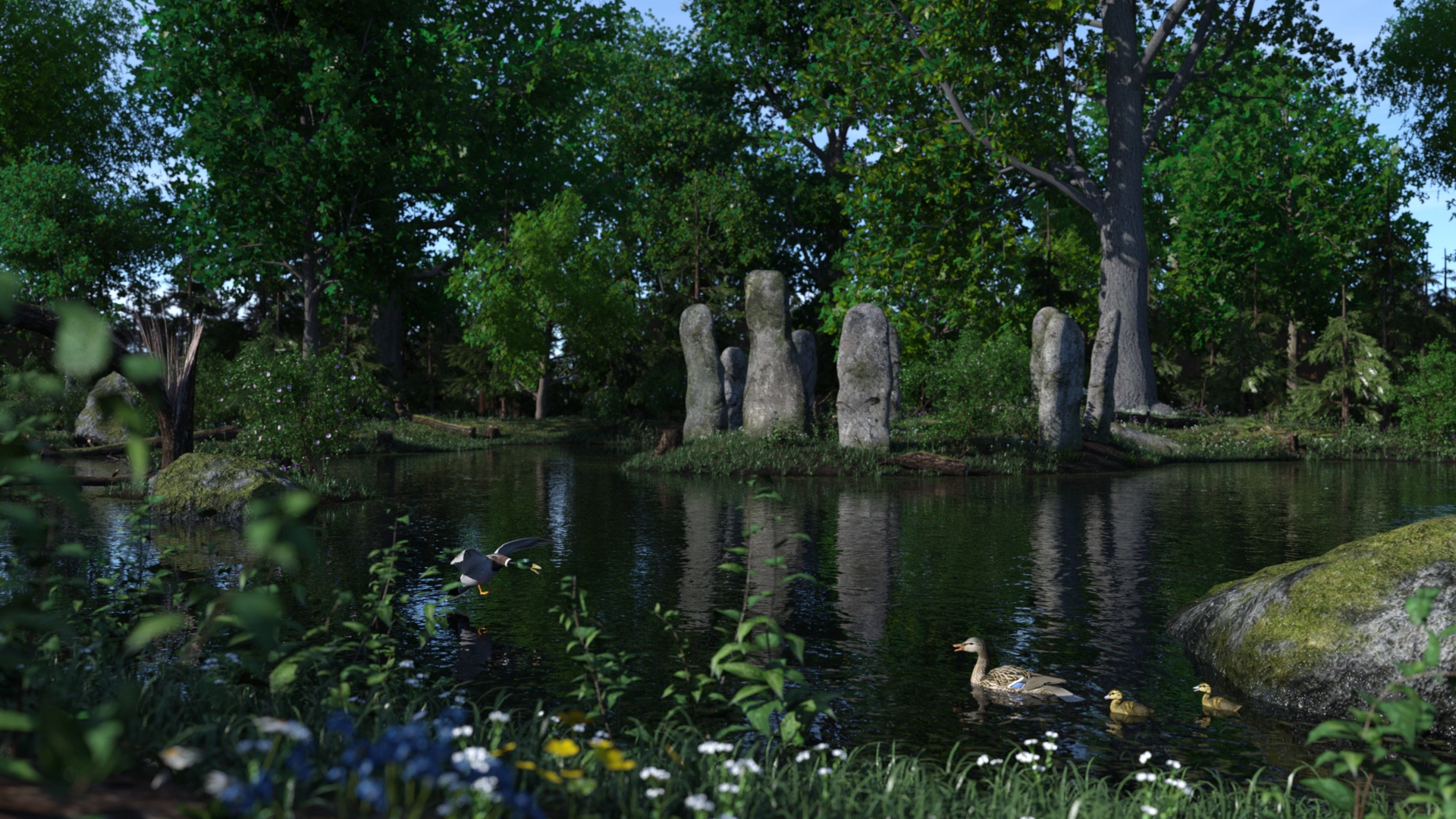 Created 2015
Renderer: Luxrender
Tools: Blender, XFrog, DAZ Studio, IC

Music: "Ton Double Nevez"
traditionell arranged and performed by Six River Moonstone

---
Lots of oaks and beeches and my first attempt of doing a landscape with Luxrender. I like the way it turned out but there is a lot of room for improvements and variations.

The music is based on a Breton gavotte (as far as I remember it) and it took me three months of practice to play the bombarde again after not having used this instrument for about 30 years. But back then I was actually quite good at it. Not to mention that I had to cut new reeds, as the old ones where - off course - not usable anymore. The 'rain drops' accompaniement consists of two loops running with different beats - the prepared guitar at 5/4 (with a piece of cigarette paper attached between the strings) and the piano 'drops' at 5/8 while the tune itself is 4/4.
---
Here is an evening variation with Viviana looking for something...
---
Ton Double Nevez

---
back to CGI&M ...
---